Westbrook is a charming city only a short drive from the bustling city of Portland. Its central location, excellent schools, luxury real estate offerings, world-class dining and shopping, and rich history and cultural scene make it an appealing destination for professionals, families, retirees, and prospective buyers. As a seller, you want to make your property stand out to buyers who are looking at homes for sale in Westbrook, Maine. This article will provide a few simple home-selling tips so that when you are ready to sell your home, the process is as seamless and stress-free as possible.
Deciding to sell
Once you decide to sell your property, you should look into hiring a trusted real estate professional. A real estate agent will guide you through the process of selling your home, from coming up with a listing price and marketing your home to scheduling showings and negotiating on your behalf with buyers. However, this does not necessarily have to be your first step. There are a few things you can do before talking to a realtor that can help the process move a bit faster.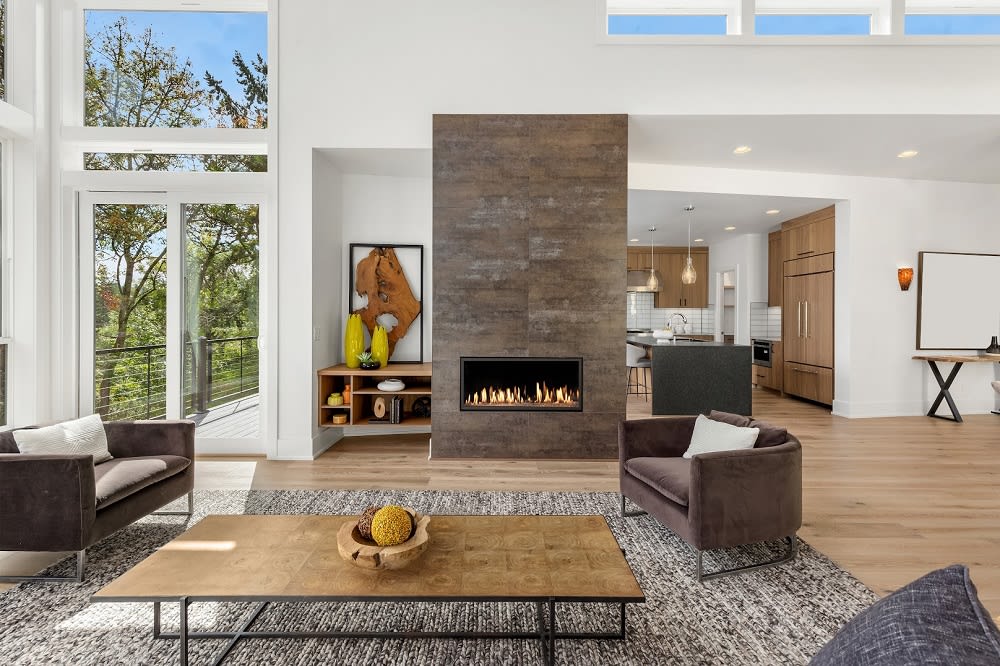 Declutter and depersonalize
After deciding to sell, you should declutter and depersonalize your home. While your favorite picture and family photographs are endearing to you, they likely won't be to someone who is viewing your home with the intent of purchasing. When prospective buyers tour your home, they want to easily picture what it would feel like to live there, whether cooking dinner in the kitchen or curling up with a loved one in the living room. If the home is overflowing with the seller's personal belongings, it's hard for buyers to do this, as they will be constantly reminded that the home belongs to someone else. Consider giving your home a blank slate, as it will not only increase the likelihood of potential buyers putting in an offer and make it that much easier when you need to pack up and move.


If you have already purchased a new home, you can also consider asking your realtor for recommendations on professional stagers who can show off your home in an attractive light using high-end furnishings, a fluid layout, and more.
Going neutral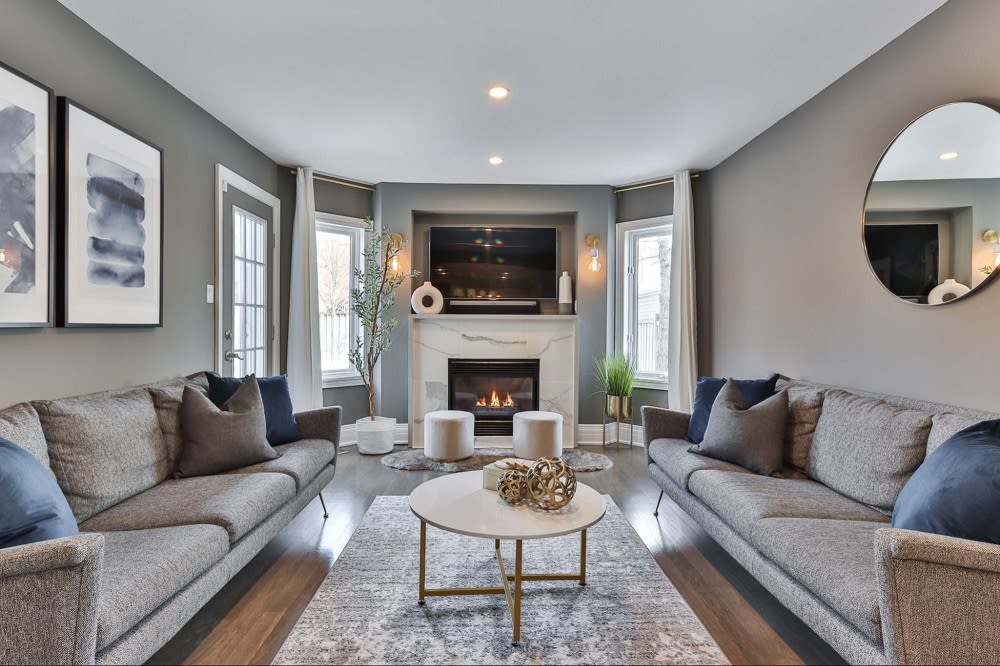 If your home is painted in vibrant colors or features colorful wallpaper, consider hiring painters to make the walls
neutral
. While you may enjoy a bright yellow kitchen or navy blue living room, prospective buyers may not. It's impossible to gauge a buyer's style preferences, so refreshing your home with a coat of neutral paint may be the best option when selling Westbrook, Maine, real estate. While this isn't a necessary step, it could make your property appeal to a larger group of buyers, which could lead to a faster sale.
Landscaping
A home's curb appeal is arguably one of the most important features when attracting buyer interest. The state of your lawn and exterior of your home is one of the first things a buyer will see, and it's important to make an excellent first impression. Before having your real estate agent or photographer take photos of your home, consider hiring a professional landscaping company to spruce up your lawn. Simple projects such as adding new mulch to flower beds, shaping shrubbery, and racking leaves are aesthetically pleasing and can add a lot to the home's desirability.
Replacing fixtures
If there are any fixtures, such as chandeliers or scones, you would like to take to your new home, you should consider replacing them with new ones before your home is listed, so buyers don't expect you to leave them behind when they make an offer on your home. While replacing fixtures may sound costly, there are many budget-friendly options available. Consider neutral fixtures that do a great job of lighting up each room and showcasing the home's assets.
Bring in the professionals
Once your home is ready to be listed on the market, you should begin researching realtors. Consider getting recommendations from family and friends and looking at client testimonials when looking into agents you'd like to work with. Once you've chosen the right agent and determined an ideal listing price, they should start marketing your property.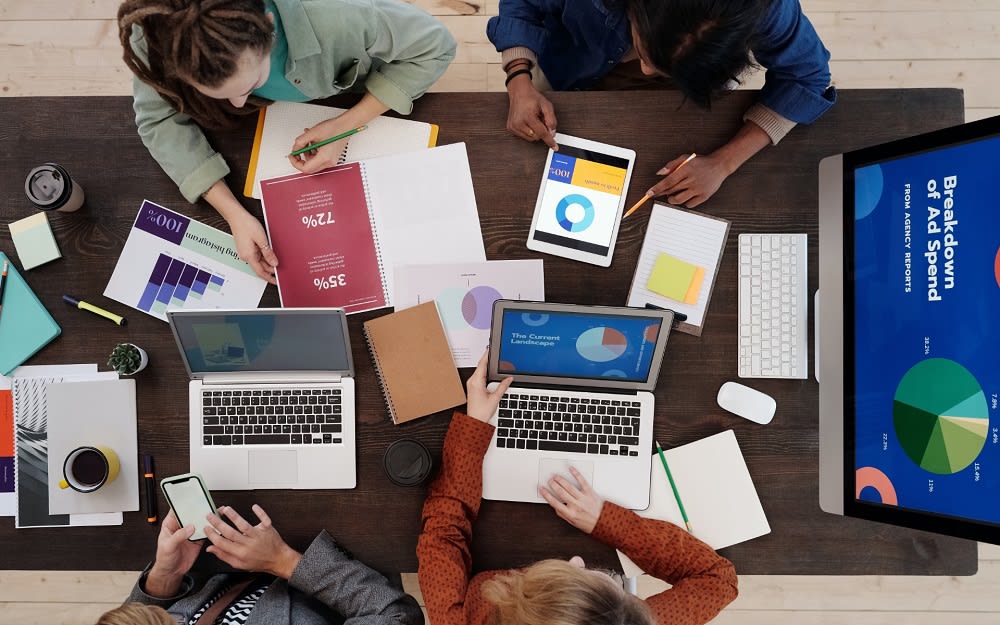 If staging is necessary, your agent will handle that process as quickly as possible. Once staging is complete and the home is photographed, your agent will list your property on the Multiple Listing Service (MLS). A For Sale sign will be placed on your property to let prospective buyers know it is on the market. Your agent should also market your property across social media platforms, their websites, and to any real estate connections they have, such as other realtors.
Once showing requests begin to pour in, schedulings, showings, and follow-ups will be handled by your realtor. You will receive updates from them about prospective buyers who seem particularly interested. When an offer is received, the two of you will review it together and determine what terms best suit your needs and whether you should decline, counteroffer, or accept.


After you accept an offer, your realtor will guide you through every step of the process, whether it is gathering essential paperwork, answering questions, or discussing what closing on a home looks like. At closing, your real estate agent will ensure you have everything you need to successfully sell your home, including documentation, proof of funds, and more.
The team to help
Are you ready to sell your home in Westbrook? While the process can be overwhelming, it doesn't have to be. When you work with a talented real estate professional, you invest in your future. The highly-qualified team at
La Count Real Estate
is the perfect choice for all of your real estate needs. With a combined experience of over 32 years, La Count Real Estate's agents are more than qualified to sell your home. Be sure to contact them today to start the process now!