Are you considering moving to Westbrook, Maine? Or have you already moved, finished unpacking, and are wondering what fabulous things people love about living in this riverfront Maine city? Read on to find out why people simply love living in Westbrook!
Weather
Westbrook boasts four distinct seasons with cold winters, hot summers, and mild temperatures during the rest of the year. Residents simply love the summer months with its hot and temperate weather. You may even get temperatures
rising to a high of 90 degrees
during the hottest of the summer months. Although the winter months can get cold with low temperatures, this southern city gets less snow on average than the cities further north. Residents can enjoy the many outdoor activities available in the fresh open air with generally mild and comfortable temperatures during the majority of the year.
Golf courses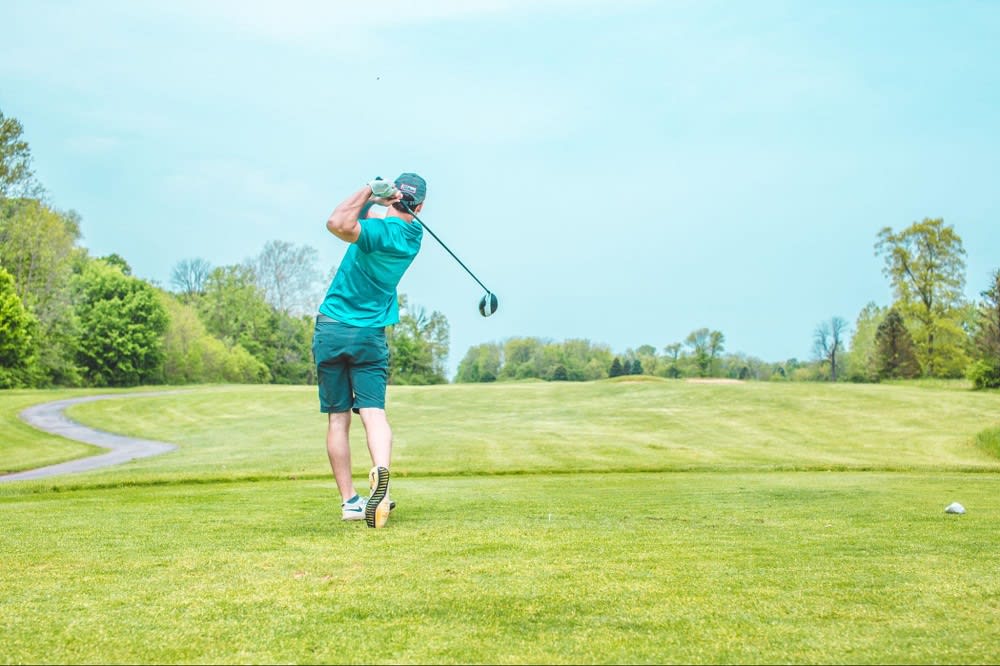 Photo courtesy of Unsplash
One of the many outdoor activities that residents love is the excellent golf courses in and near Westbrook. Centrally located in Westbrook, you can find a challenging golf course at
Sunset Ridge Golf Links
, a public club that offers 18-hole and 9-hole golf courses that are perfect for members, whether you're new to the sport or a golfing pro. Other amenities include an outdoor swimming pool and an indoor golf simulator. Members can enjoy spending time poolside during the hottest months and playing golf indoors when the temperatures dip low. Enjoy a cold beverage and bite to eat at the Tavern at Sunset Ridge.

Close to the Westbrook city line is the Riverside Golf Course in Portland, which is a municipal 18-hole golf course along the banks of the Presumpscot River owned by the city of Portland. It's a beautiful course and boasts a Pro Shop and Riverside Grill, perfect for a snack and cold drink on a warm summer day. You can enjoy live music and dinner on the outside deck as the sun sets over the course. In the winter, it serves the public as a winter wonderland of sledding and cross country skiing for loads of family fun.

Consult your Westbrook real estate agent for more insights on the varied golf courses in the area.
Parks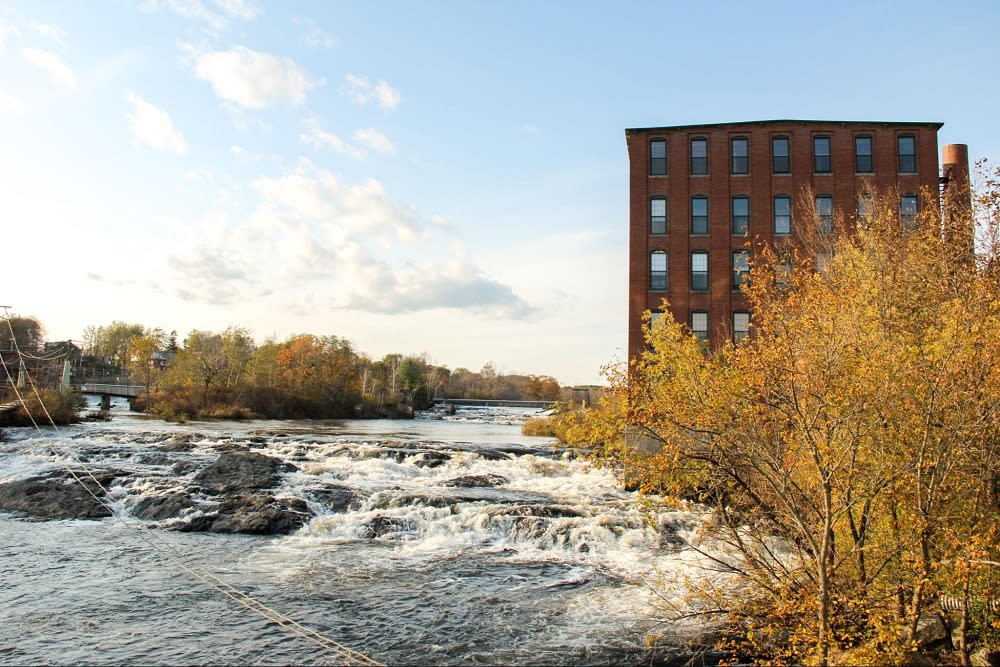 Maine is an outdoor lover's paradise, and Westbrook is no different. There are many distinctive parks located within the perimeter of the city. Whether you want to go on an easy hike with the family or see wildlife and plants in their natural habitat, you can find it all in Westbrook. To experience the beautiful natural landscape, visit
Presumpscot River Preserve
, which has more than 48 acres of preserved land and water. There are land and water trails to explore and many species of wildlife and plants to see. Whether you're a nature enthusiast or simply seek to take a walk in natural surroundings, Presumpscot River Preserve is one of the best options near Westbrook.

Another popular locale is Riverbank Park, which is located in the heart of Westbrook and hosts a variety of community events throughout the year. You don't want to miss seeing the park and riverfront walkway all lit up for the holidays! This cheerful event adds not only beauty and a festive feel to downtown, but also a strong sense of community. As a resident of Westbrook, you certainly don't have to go far to experience the beauty of nature!
Downtown Westbrook
Whether you want to have a fun night out on the town or visit quaint shops and eateries, Downtown Westbrook should be your next destination. There are various restaurants, shops, and historical points of interest located along the famous Presumpscot River, which runs through the area. Furthermore, with the many parks in the area, it's the ideal spot to walk your dogs in the mild Maine weather. After a nice, scenic walk, head to one of the many eateries, such as the upscale Frog and Turtle, which serves contemporary American cuisine made from locally-produced ingredients. Profennos offers a wide and varied menu, with Trivia Nights and outdoor seating in warm weather. Don't forget to sip a cold brew at Mast Landing Brewing Company. There are a variety of other restaurants serving cuisine from around the world. With so many convenience shops, beauty salons, and banking institutions, Downtown Westbrook is your go-to for any activities or services you desire!
Neighborhoods
If you're considering purchasing homes for sale in Westbrook, you need to consider the many distinctive neighborhoods in the city. For example, Prides Corner consists of beautiful, moderately- sized three to four-bedroom single-family homes and townhomes, many of which were built in the latter part of the twentieth century. Deer Hill is another charming neighborhood replete with elegant homes and spacious yards. You'll find high end real estate in Presidential Way, where homes are elevated with stunning views of the White Mountains. One thing that residents love about living in Westbrook's neighborhoods is the tight-knit community.
Homes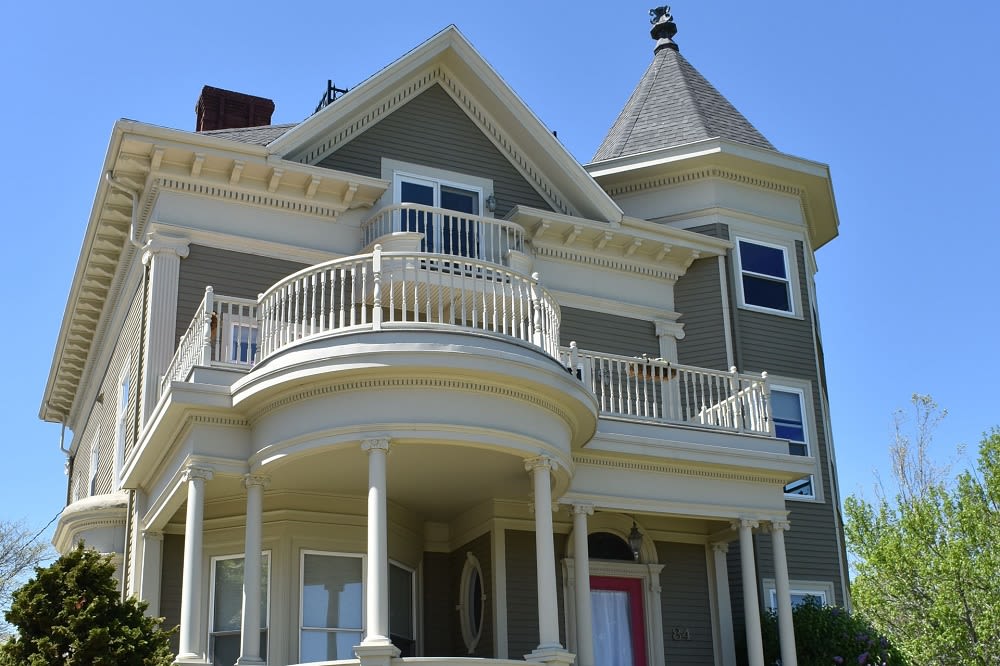 Example of a home in Westbrook
The homes for sale in Westbrook are truly one-of-a-kind with plenty of space and New England architectural designs. From ranch-style single-family homes to two-story stately estates, there are many options in Westbrook. For example, consider
this spacious and stately single-family Colonial home
that sits on one acre of land and is close to various shops and restaurants. This home has plenty of storage options, a private backyard, a heated garage, and an above-ground swimming pool. Surrounded by trees, you'll have privacy and seclusion living in this gorgeous home. You can find many more spacious homes in the gorgeous Maine landscape in Westbrook. Consult your La Count real estate agent, who can help you find the perfect dream luxury home that has all of your must-haves!
Easy commute to Portland
As a small and quaint suburb, Westbrook is a short drive to Portland. Located about eight miles to the east of Westbrook, many residents head to Portland to take a break from small-town living for the more expansive city and the varied opportunities it affords. For instance, there's the must-see
Portland Museum of Art
, which is the largest museum in Maine and features a variety of contemporary artwork from many different cultures. Explore the shops of Old Port with cobblestone sidewalks and streets. After a morning of shopping, head to the
oldest historic lighthouse
in Maine,
Portland Headlight
, to view panoramic views of the waterscape and picturesque Cape Elizabeth. Whether you want to take a day trip to the nearby city or need to commute to work, Portland is an easy drive from Westbrook.
Have more questions about things to do in Westbrook? Are you considering buying a home in Westbrook? Then schedule a consultation with Helen and Spencer from
La Count Real Estate
, who can provide expert guidance on everything from neighborhood insights to finding the right home. You can count on Helen and Spencer to find your dream home in Westbrook that aligns with all of your must-haves!