Windham, ME, real estate
Windham, Maine, is sandwiched between two of Maine's hottest attractions: Sebago Lake and Portland. A small, rural town, Windham is popular with vacationers and outdoor enthusiasts looking to enjoy the best of what the state has to offer. Located along the shores of Sebago Lake, Windham has easy access to plenty of water sports, such as boating, jet skiing, kayaking, swimming, and fishing.
Windham also has the charm of rural Maine with cozy and quaint eateries, eclectic shops, and general stores, as well as plenty of winding roads through the countryside. With lots of parks, ponds, and endless hiking trails, Windham is a paradise for outdoor lovers. It even features historic covered bridges that the region is famous for. For adventurers who enjoy outdoor amenities and don't mind a slightly higher-than-average cost of living, Windham is considered one of the best places to live.
Windham is located a short drive from the coastal city of Portland, Maine. Filled with historical and cozy charm, Portland is a foodie paradise. Portland is famous for craft beers, cocktails, and innovative menus that celebrate the best of local food in the Northeast.
With so many amenities and access to some of the most beautiful nature in New England, the competition for homes for sale in Windham, Maine, has increased over the past few years, ending up with a median price of
$348,750
as of November 2022. According to the latest local market
report
by the National Association of Realtors, in the Portland-South Portland-Biddeford area, the current median home price is $439,400.
The housing boom
As the pandemic turned lives upside down, the real estate market took off. Plenty of city-dwelling millennials now had the opportunity to work from home, from anywhere they wanted. Many people were drawn towards larger spaces, with extra bedrooms for home offices and for private, outdoor spaces to enjoy with their loved ones. This increased demand, coupled with some of the lowest mortgage rates ever seen at 2.75%, drove the real estate market into an explosive time of growth. Increased demand and limited real estate kept the housing market running on high throughout 2020 and 2021. However, as we end 2022 and the severity of the pandemic decreases, we are also seeing a decreased demand for real estate.
Interest rates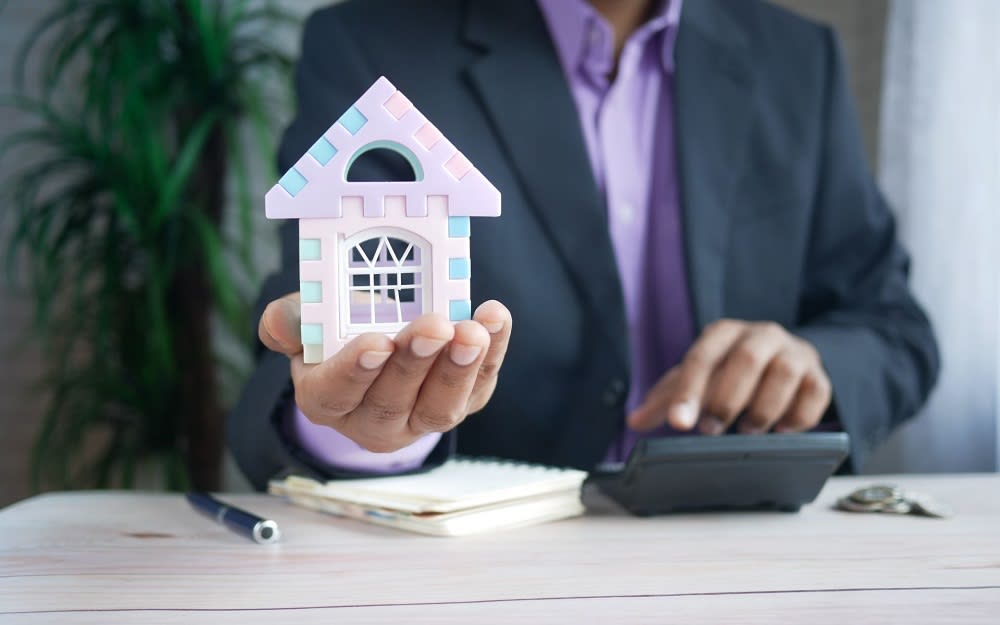 Photo courtesy of Unsplash
Part of the reason for decreased demand is the rise in interest rates on home mortgages. As demand rose for goods, services, and real estate, prices also rose. This has led to some of the worst inflation rates in the past decade, with inflation levels reaching 8.3% as of August 2022. In order to combat inflation and cool the economy, the Federal Reserve has increased interest rates on mortgages. As of December 2022, the interest rate for a 30-year fixed-rate mortgage was
6.63%
. Increased interest rates discourage borrowing, and thus, they slow down the demand for real estate.
In addition, inflation has also contributed to defaults on mortgage payments. As a result, in 2023, there will be less borrowing and, most likely, a decreased demand for real estate. However, all of this is contingent upon mortgage interest rates. If rates decrease, demand could increase again.
New construction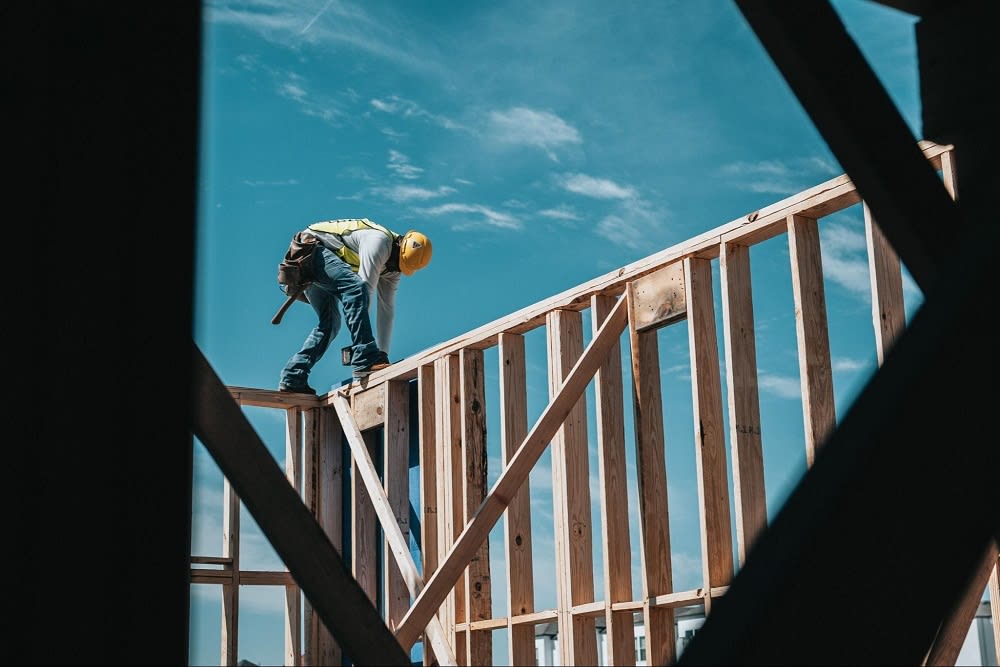 Photo courtesy of Unsplash
A significant issue during the pandemic was supply chain issues. Between closed borders, mandatory shutdowns, and decreased availability of workers, there were numerous issues that caused increased demand to outpace production. As a result, new construction slowed along with remodeling. As the supply chain issues resolve throughout late 2022 and 2023, we can expect to see a resurgence of new construction and, thus, more real estate inventory on the housing scene.
Lifestyle shifts
As we enter a new phase of the Covid-19 pandemic, more people are returning to their social lives and to the office. This is a shift away from remote work and remote living and may cause a shift in the real estate market. The change in lifestyle is expected to contribute to the slowdown of the housing market.
Slowing sales
As a result of the factors discussed above, home sales are slowing in the New England area. According to the latest
trends
, properties on the Windham, ME, real estate scene take approximately 69 days to sell as of October 2022. This is a significant change compared to 2021 when most months saw homes selling within 10 to 20 days.
This decrease in sales is aligned with the housing market in the larger United States market. As mortgage interest rates increase, fewer people are able to afford homes, and as a result, sales will slow.
How to proceed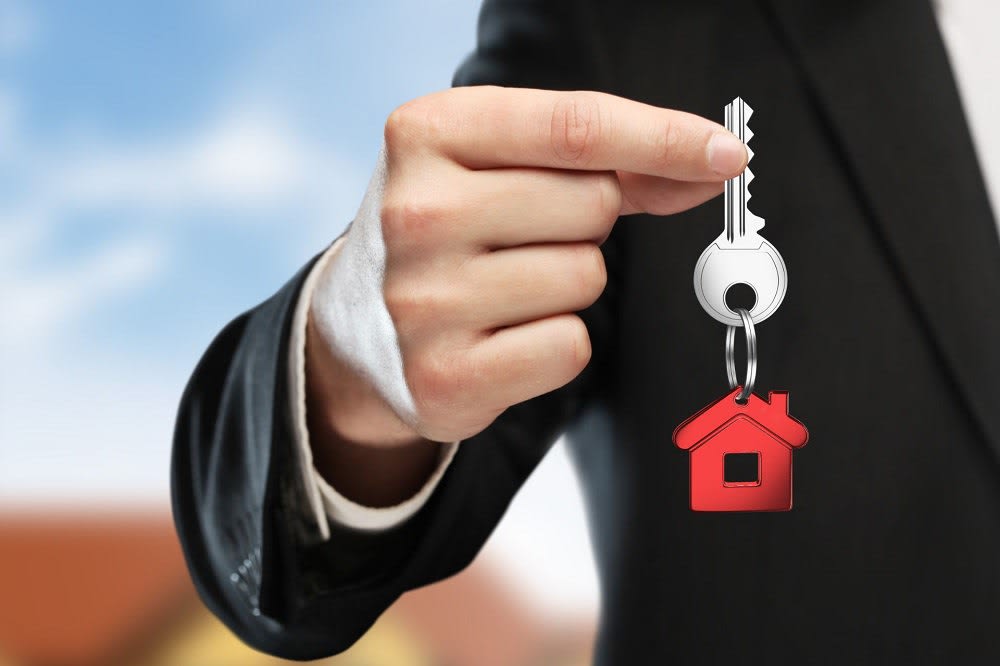 Photo courtesy of Shutterstock
If you're interested in exploring the real estate market in Windham or other regions, you're going to need a great realtor on your side to help you through the shifts coming up in the local and national markets. Realtors are certified real estate professionals that are held to a high standard of ethics. They will work endlessly to help you meet your real estate goals and guide you through every step of the process, making buying or selling your home a breeze, no matter the market conditions.
La Count Real Estate
If you're interested in pursuing Windham real estate, reach out to the expert team at
La Count Real Estate
. This leading team of real estate professionals understands the challenges and rewards of buying and selling real estate in Southern Maine. With extensive experience as both locals and real estate professionals,
Helen and Spencer La Count
know what it takes to get their clients the best deal possible.
Helen and Spencer have over two decades of combined real estate experience and work together as a team to ensure that their clients are well-guided and supported at every step of the process. With countless testimonials outlining their commitment and integrity, La Count Real Estate is one of the best real estate firms in Southern Maine. Reach out today!

*Header photo courtesy of Shutterstock